AMD Zen / Navi processor
At some point this year, we fully await the official announcement of the next generation consoles from Sony and Microsoft. However, there have already been a number of suggestions as to what kind of material we can expect. It has, for example, already been established that both systems will use an AMD APU style processor.
There were, however, a few rumors that took this a step further. Specifically suggesting that at least the PlayStation version will be an 8-core design.
In a report via Neowin, however, we have our first truly inciting leak about what the processor can actually be.
8-core Zen processor and Navi APU
In the report, an image has been leaked showing what is believed to be the core processor design. The leak suggests that the main processor will have the Zen + or Zen 2 architecture. On top of that, however, the Navi graphics design (based on the APU) will also be included and reported on a 7nm chipset design.
This is, as you might expect, a significant improvement over the current PS4 / Xbox One hardware, which was arguably quite dated at launch. If next-gen consoles release in 2020 (without confirmation for now), that would represent a fairly high level of processing and graphics power, however.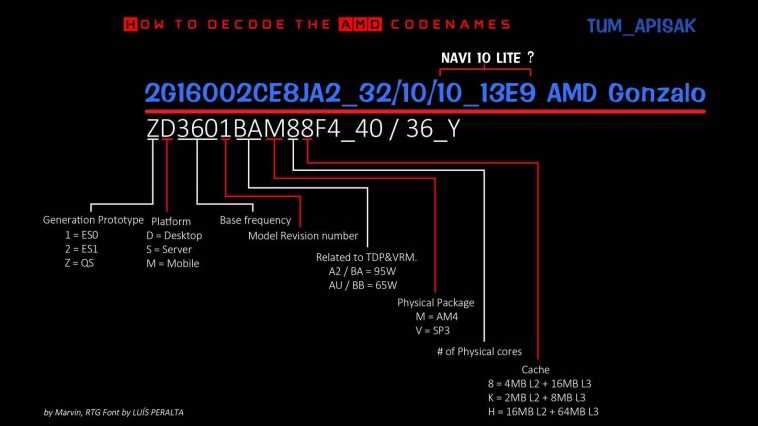 What do we think?
When it comes to the leak itself, you need to take these things with a grain of salt. Yes, it could be quite legitimate, but these things can also be so easily faked just on the basis of knowledgeable speculation. There seems to be a lot of truth to this, however. Specifically, in that the information seems a realistic perspective of what we might expect.
We will of course be holding fire until we get specific details confirmed. As above, we expect both consoles to be announced this year. If both are, however, set to be powered by this (one way or another), then the next gen looks pretty solid.
What do you think? – Let us know in the comments!
Tell me more!
Check out our PlayStation 5 What We Know So Far feature here. Our Xbox Two What We Know So Far Here, or our other "What We Know So Far" features here.